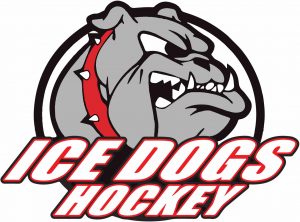 Visit westmichiganicedogs.org
Griff's IceHouse West is proud to be home to the West Michigan Ice Dogs that offers house (recreational) and travel (competitive) hockey for youth aged 4-16. House teams are comprised of equally talented players (boys and girls) and open to any skill level. Travel teams are selected through a try-out schedule. West Michigan Ice Dogs house & travel teams play all home games at Griff's IceHouse West. Both house and travel teams play at other arenas within the greater West Michigan area while travel teams have away games all over Michigan and neighboring states.
West Michigan Ice Dogs Hockey prides itself on teaching the fundamentals of hockey, sportsmanship and fun! If you or your son or daughter is interested in Ice Dogs Hockey, please fill out the form below for more information. Once your child has completed Griff's Learn to Skate program, they will be filtered into the West Michigan Ice Dogs "Dog Pound" where they will learn to play hockey utilizing the American Development Model (ADM) and filtered into teams as skills progress. For more information about our specific programs, drop us a message in the form below or visit
www.westmichiganicedogs.org
.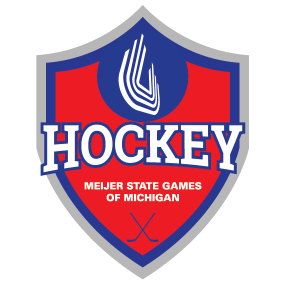 2018 Meijer State Games Hockey Tournament